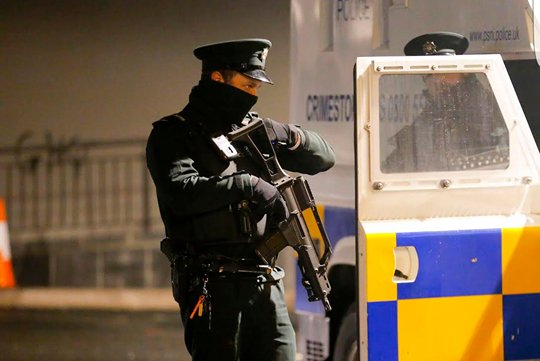 'THE Untouchables' are jubilant after smashing a paramilitary gang's trade in fake guns.
Officers from the Paramilitary Crime Task Force seized around 100 imitation firearms following a planned search of commercial premises in the Belfast area yesterday, Wednesday, January 24. 
It is the latest in a series of raids in recent months to stem paramilitary activity in organised crime rackets.
Detective Inspector Knox said: "We continue to disrupt the activities and organised criminality linked to paramilitaries.
"We have removed this substantial amount of imitation firearms which could potentially be used in organised crime.
"They have been taken away for further forensic examination."
The PSNI, HM Revenue & Customs and the National Crime Agency set up the Paramilitary Crime Task Force last year to tackle criminality linked to paramilitarism as part of the Executive's action plan on Tackling Paramilitary Activity, Criminality, and Organised Crime.
Earlier this month it was granted a freezing order against a property in Newtownabbey police believe was bought through illegal UDA funds.