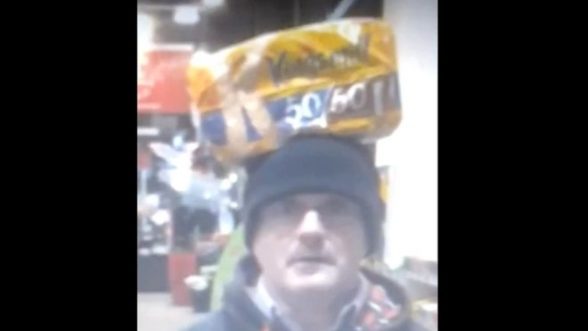 SINN FEIN MP Barry McElduff who posted a video said to mock IRA victims has been suspended by his party for three months.
McElduff met Sinn Féin's Stormont leader Michelle O'Neill and apologised for posting a video showing with a loaf of Kingsmill bread on his head.
It was tweeted on Friday, the anniversary of the Kingsmills killing of 10 Protestants by IRA gunmen.
Ms O'Neill said she did not believe his actions were "calculated or deliberately intended to be malicious".
"I made it clear to Barry that his tweet was ill-judged, indefensible and caused hurt and pain to the victims of Kingsmills," said Ms O'Neill.
"It falls far short of the standard expected of Sinn Féin representatives and our members."
DUP MP Sammy Wilson branded the suspension as a "cop out".
McElduff could face a probe at Westminster by conduct and standards bosses over the tweet.