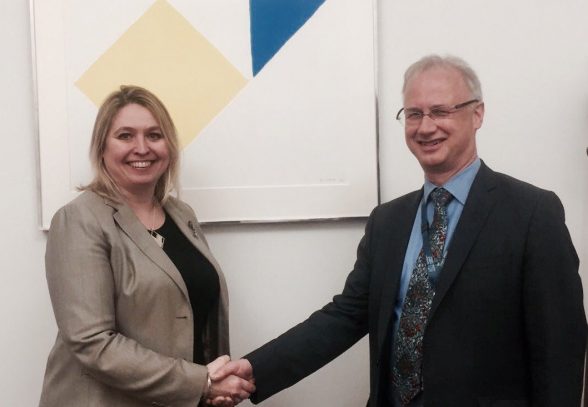 TORY MP Karen Bradley has arrived in Northern Ireland as the new Secretary of State.
She is pictured above being to the Northern Ireland Office by the department's Permanent Secretary Sir Jonathan Stephen
Mrs Bradley She was the Conservative's Culture Secretary but has been moved following the resignation of James Brokenshire.
He quit the SoS post this morning for health reasons.
Mr Brokenshire is to undergo surgery in the next few weeks to remove a lesion from his lung.
Mrs Bradley will have a busy few days reading up on her brief and deciding on whether to resume all party talks or introduce direct rule from Westminster.