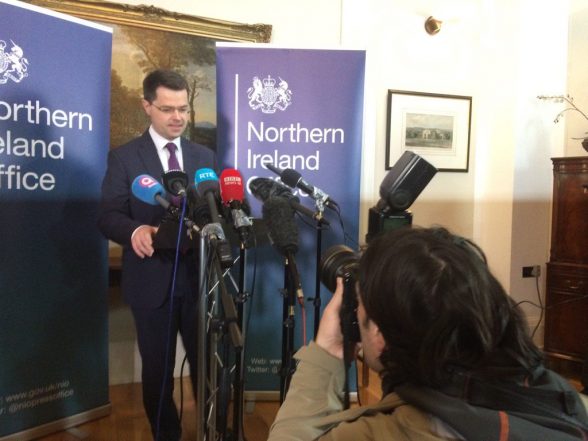 SECRETARY of State James Brokenshire is understood to have resigned today due to ill-health.
He announced his resignation before a planned Cabinet reshuffle by by Prime Minister Theresa May.
Mr Brokenshire was due to give an update this week on whether he was going to introduce direct rule to Northern Ireland.
It is understood the 50-year-old Tory MP has a small lesion on his lung which needs surgery.