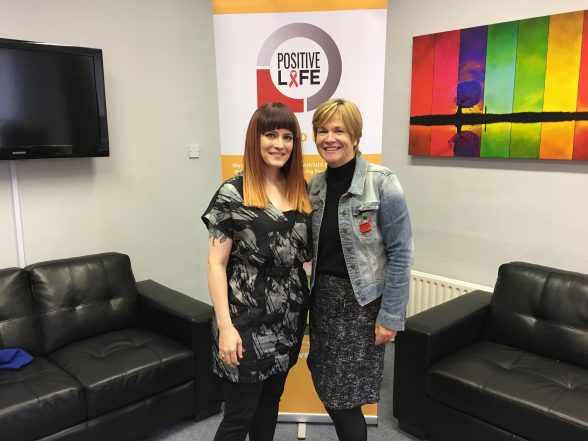 ANA Matronic, the front woman of the multi-million album selling group 'Scissor Sisters', has been announced as the first ever Patron of NI HIV charity, Positive Life.
Positive Life is the only dedicated HIV charity in Northern Ireland and recently marked World AIDS Day in early December. It highlighted the latest statistics which showed that there are now over 1,000 people living with HIV in Northern Ireland.
Jacquie Richardson, Chief Executive of Positive Life welcomed the announcement:
"Ana came to visit us at Positive Life some months back and we were blown away by her knowledge of HIV and her first-hand experiences."
"Already she has visited our headquarters in Belfast and met with some of the people we support.
"There was an instant rapport. We knew we had to get her more involved and we are thrilled to have her as our first Patron.
"The levels of stigma that exist in Northern Ireland in relation to not just HIV, but wider sexual health issues are prohibiting people from taking charge of their own health.
"We hope that by having someone as recognisable as Ana with us that we can spread our message and encourage more people to get tested and access the support services they need."