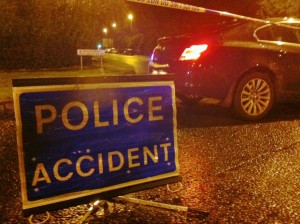 A 57-year-old man has died following a crash.
The accident happened on the A26 Crankill Road in Ballymena, at its junction with the Kildowney Road, at about 6.30 pm yesterday evening.
Police are appealing for witnesses to the crash to come forward.
They are particularly keens to to speak to the driver of a white van that was in the area at the time.
The name of the man has not yet been released.
The road has since reopened after being closed for a time after the crash.