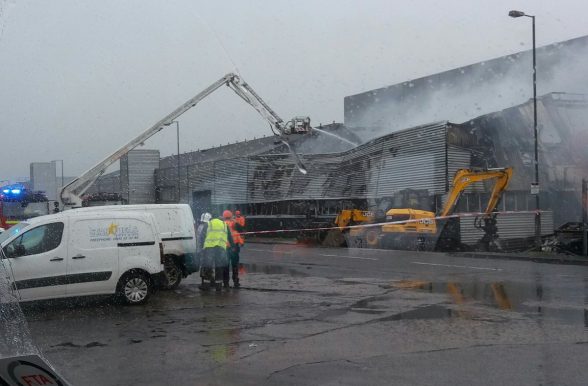 A FIRE has caused extensive damage at waste management plant on the northern outskirts of Belfast.
Some 50 firefighters and 11 appliances fought the blaze at ISL Waste Management plant in Mallusk for more than 12 hours.
On Monday morning the fire was still burning, but under control, in the self-contained storage facility, said the fire service.
It is not clear what caused the blaze, which started at about 8.30 pm last night.
Despite the damage to the area next to the company's main facility, ISL Waste Management remains operational, and collections will happen as normal today, it said.
Managing Director Barry Donaghy apologised to local residents for any inconvenience suffered from the smoke generated, and paid tribute to the speed and efficiency of the fire service in tackling the blaze.
"Our main processing plant will be fully operational today once the smoke has cleared but I can reassure all our customers we will be making our routine collections as normal," he said.