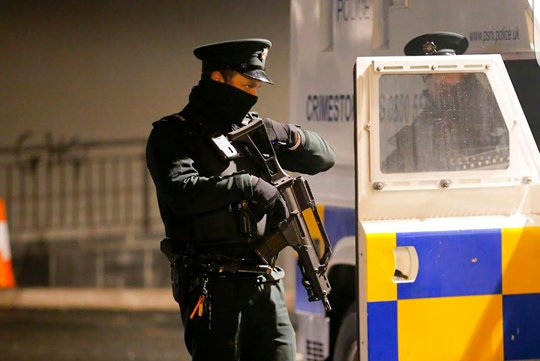 POLICE have confirmed that a bomb was found during a security alert in south Belfast late last night.
The PSNI say officers received a call that a suspect device had been found the Lavinia Square area of the lower Ormeau Road.
A number of residents had to be evacuated while the device was examined and made safe.
Police believe it was the work of local criminals and not terrorist related.
A spokepserson said: "Police and ATO recovered a viable device which has been taken away for further examination.
"The surrounding area was closed during the operation, and has since re-opened.
"Some residents were also evacuated from their homes but have since been allowed to return.
"Anyone with information should contact 101 quoting reference number 1419 16/11/17 or Crimestoppers anonymously on 0800 555 111."