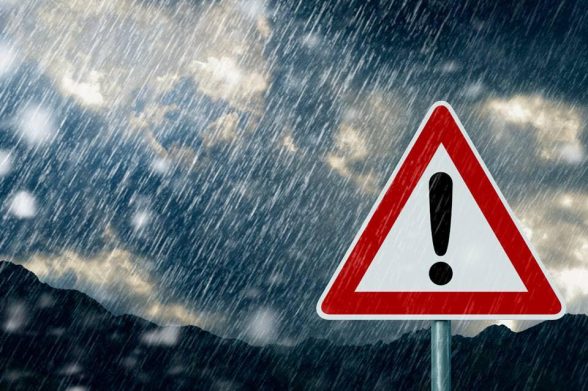 THE Met Office has issued an amber weather warning for Northern Ireland for today due to a storm associated with ex-Hurricane Ophelia.
The alert will be in effect from 3 pm until 10 pm.
Gusts of 55-65mph are likely across Northern Ireland, with 70-80mph gusts in the far south-east.
All schools and colleges across Northern Ireland have closed due to advice from the Department of Education.
John Wylie of the Met Office has said there is the potential for injuries and danger to life.
"The Met Office has issued an amber warning, that means a greater likelihood of damaging winds through the latter part of Monday afternoon and evening, particularly for the evening rush hours," he said.
"There is the potential for damage to trees, there could be a danger to life from flying debris.
"A very stormy period to come on Monday evening."
The Met Office said a smaller area of "very gusty winds" is also likely to run across Northern Ireland from the west, with 65-75 mph gusts "possible for a short period of time in any one location".
In the Republic of Ireland, the National Emergency Co-Ordination Group is meeting on Sunday to discuss preparations for Hurricane Ophelia.
Met Éireann has issued a red weather warning for counties Donegal Galway, Mayo, Clare, Cork and Kerry.
School buses operated by Bus Éireann in the five counties affected by the red weather warning will not run on Monday.