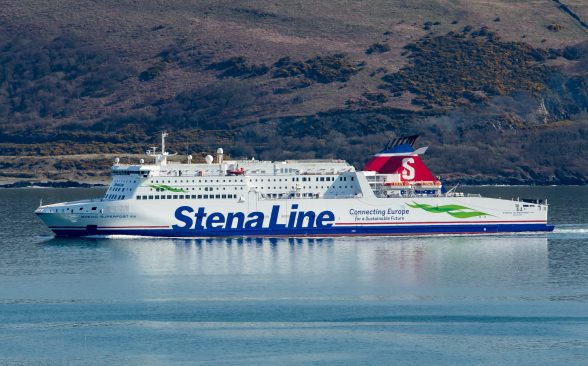 LAST month Stena Line launched a Group-wide Coffee Campaign to support the Mercy Ships charity in its effort to deliver free, world-class health care to people in need in the developing world. 
A key part of the campaign included Stena Line customers being given the opportunity to choose to buy coffee or tea in a special Mercy Ships mug where 20p is donated directly to Mercy Ships.
Half way through the 2-month campaign, approximately 21 000 cups of coffee have been sold across Stena Line's European route network with over half of the sales coming from its Irish Sea North region which includes its Belfast, Cairnryan and Liverpool routes.
Stephen Bryden, Stena Line's Onboard Sales and Service Manager (Irish Sea North) said: "We are delighted that our local routes have made such a positive contribution to this very worthwhile cause. 
"Our staff and customers have really engaged with this campaign and to be able to account for over half of our total European sales locally is a very impressive performance to date." 
Stephen added: "The funds raised have already been able to provide the resources to cover 23 life-changing surgeries for people with debilitating conditions such as cleft palates. 
"We still have the month of October to raise even more support and awareness for the work of Mercy Ships so I would like to invite all of customers to help us contain to support the work of this unique charitable organisation."
The humanitarian NGO Mercy Ships organisation and Stena Line went into partnership formally in February of this year with the aim of raising awareness about the charity, promote volunteering and charitable giving both within Stena Line itself as well as amongst its customers and partners.
The Coffee Campaign will finish on 31st of October.