A NEW 'Untouchables' style joint taskforce is to be created to tackle dirty money rackets by paramilitary groups.
The plans are part of concerted crackdown on paramilitary activity in Northern Ireland which were first detailed in the Fresh Start Agreement almost two years ago.
PSNI Chief Constable George Hamilton says loyalist and republican groups involved in a range of organised crime will be the focus of the new 'Untouchables' unit.
"The fear and misery caused in our communities by paramilitaries is unacceptable and should not be tolerated," he said.
The new team will be led by the PSNI
It will include 40 PSNI officers, 22 staff from the National Crime Agency (NCA) and 10 customs officers.
It will receive £25m over the next five years, provided jointly by the Westminster government and Stormont.
A specialist PSNI team has been working on the initiative for the past year, but activities are set to step up in the coming weeks as the PSNI are joined by the rest of the taskforce.
Two weeks ago it hit a UVF organised crime gang in north Belfast.
During the two-day operation, involving around 100 officers, 13 properties were searched.
Officers seized approximately £32,000 of cash, around 9,000 contraband cigarettes, imitation firearm, money lending ledgers, UVF paraphernalia including flags, fleeces, belt buckle and ties, computers and mobile phones.
There has also been recent arrests into INLA and dissident republican funding rackets.
The 'Untouchables' are also looking at the funding of paramilitary bosses lifestyle, including homes, cars, jewellery and holidays.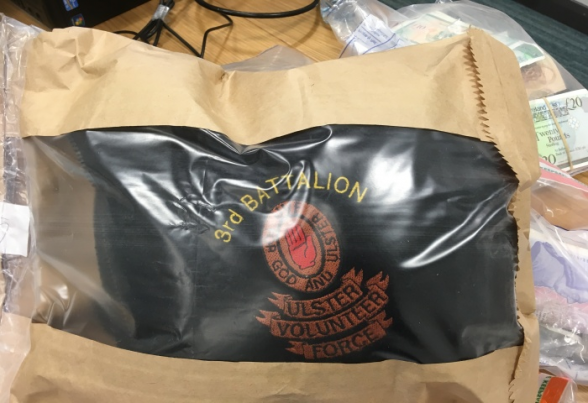 In its time, the new unit has made 100 arrests, 65 people have been charged or reported to the public prosecution service and about £450,000 worth of criminal assets have been seized or restrained.
The assets include more than £150,000 in cash and drugs with an estimated street value of about £230,000.
A number of guns as well as ammunition and pipe bombs have also been seized.
"Those under investigation are involved in all forms of serious and organised criminality including paramilitary style assaults, extortions, intimidation, drug dealings, money laundering, and so the list goes on," Chief Constable George Hamilton said.
"We have around 100 organised crime groups across Northern Ireland. Not all of those will fly under the flag of convenience of a paramilitary group, but many of them will.
"We prioritise against the threat risk and harm that they pose to communities. We simply go where the evidence and where the intelligence takes us, so that reaches us into most of the paramilitary groups.
"We don't get too concerned about what the label is, it's the harm that they're causing in communities that we want to disrupt and reduce."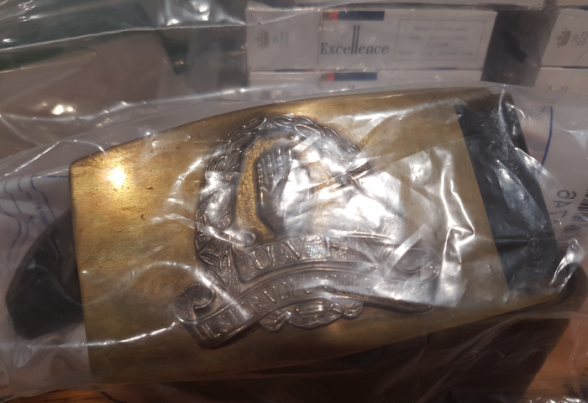 Lynne Owens, the director general of the NCA, said its officers will give the team significant new resources and expertise.
This includes a network of 160 international liaison officers and specialist tax and financial investigators.
"Targeting the money flow of a paramilitary group can help derail how they traditionally generate money, prevent further crimes and undermine their status," she said.