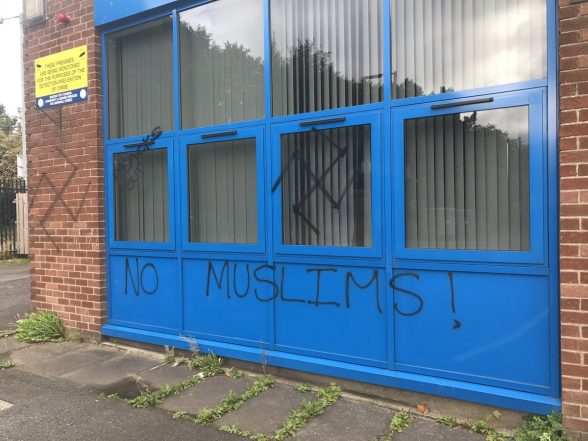 POLICE are investigating a hate crime in east Belfast after a pig's head was left at a community centre which was daubed with racist graffiti.
The incident happened at Inverary Community Centre at about 5 am on Saturday morning.
A DUP councillor said he was "angry and disappointed at the damage caused".
Writing on Facebook, George Dorrian said it was a "futile and shameful act".
"It is disappointing to think that there are still those who creep around in the middle of the night, damaging property and attempting to stir hatred against those who have joined our community," he said.
"I have asked the council to remove this as soon as possible, and hopefully it won't be repeated.
"If anyone has any information on those responsible I would ask that they contact the PSNI immediately."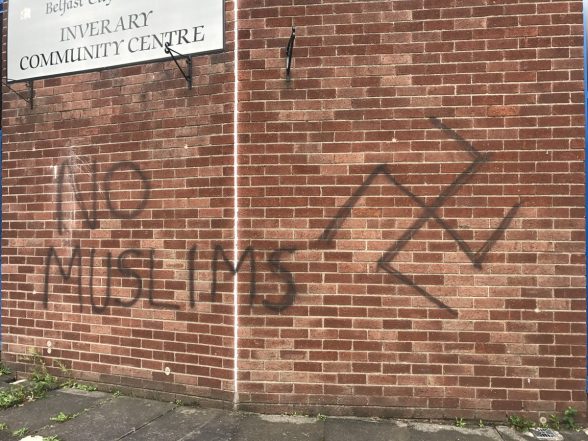 Insp Ian McCormick said: "At approximately 5am it was reported to police that graffiti had been daubed on the walls of a building and a pig's head had been placed against the shutters of the building.
"Hate crime, in all its forms, is totally unacceptable. It is the responsibility of each and every one of us to ensure that we live in a society where diversity is respected.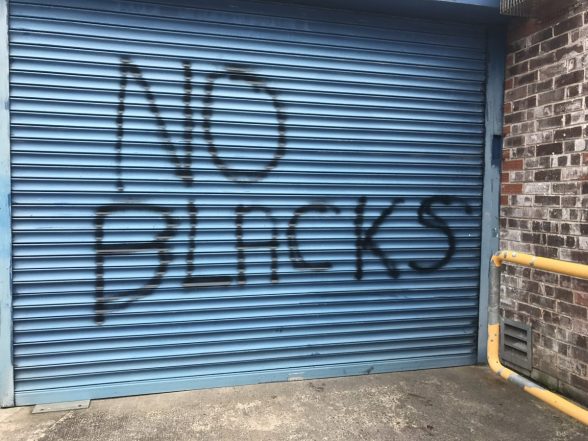 "If you or someone you know is the victim of a hate crime please contact police or your local support agency."