You arrive at (generally) a local Spanish car hire company and there are reams and reams of terms and conditions, exclusions, wavers, and fines, that you could be facing if you don't keep to the mileage, crack a window, get a scratch, get a dent, you name it they will remove your deposit if they can.
When I travel to Spain, I do try to book a local company and the last time I travelled I had a real nightmare.
They refused to accept my car hire excess insurance and literally forced me to pay for their own cover. It's a scam that the European Commission is working on but for the moment it continues.
The second scam is the damage one.
If you do not note every scratch, mark or bump on the car when you collect it you could be facing thousand's of pounds in compensation to the hire car company.
The only way to really protect you is take a video of the car when you collect it and protect yourself. When you are driving and someone hits you in a foreign country, it is extremely hard to deal with the situation.
Trying to converse with the other driver and possibly the police can be troublesome, especially in a different language.
But the one friend you should have with you who is multilingual, is the Nextbase Dash Cam.
Video footage speaks every language, does not lie, and can be the corroboration and expert witness that could save you from Jail. So if you are travelling anywhere and you are hiring a car, invest in a Nextbase Dash Cam.
I have had three Dash Cam's in my time and one was bought from a voucher type web site which was utter rubbish, then I purchased a slightly more expensive one from China which was ok, but lacked quality recordings and then I bought a Nextbase Dash Cam, why, because it was recommended by Which Magazine.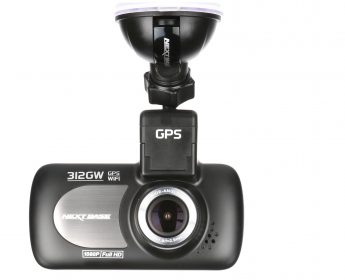 I have just given that cam to my daughter and upgraded to the Nextbase 312GW.
Smaller and lighter than the 402G I had, but this one now has Wi-Fi, so I can transfer any files I need to my iPhone in an instant.
The Nextbase Dash Cam 312GW offers very high quality footage, recording in Full 1080p HD at 30fps. And it uses the latest 6G glass lenses which provides a wide 140 degree viewing angle to capture both sides of the road whilst maintaining image clarity.
It's the first Nextbase model to have inbuilt Wi-Fi, meaning you can quickly transfer footage to review on your smartphone or tablet, then simply share the footage with your insurer, friend's or social media using the Nextbase app.
The 312GW is also one of Nextbase's' first Dash Cams to come with the Click & Go Powered Magnetic Car Mounting system.  This new mount makes installation so much easier, just simply slide your Dash Cam onto the mount with the aid of inbuilt magnets and off you go!  The 12v power of the Dash Cam runs through the mount so no need to worry about wires and the camera will automatically turn on when you start your vehicle and off when you stop.
This 312GW also includes a GPS and G force recording system, which can also help to provide important evidence in the event of an accident. By tracking your location you can watch your footage back with speed, location and G force data shown alongside the video.
This small and handy Dash Cam can easily be tucked away behind your rear view mirror, ensuring your journeys are captured at all times!
Now if you think Dash Cams are of no use, then think again.
My Nextbase has been the evidence required to corroborate a charge of careless driving against a police officer driving his police car, two near miss accidents and one overtaking at a junction and without that footage from my Dash Cam, I would have only had my word against the other party.
The Sunday Times did a comprehensive survey of Dash Cam's this year and out of 8 different types of Dash Cam, Nextbase came tops in nearly 50% of the categories, no other company has been able to do that.
So what's on offer with the new Nextbase 312GW?
Well it comes with a 2.7″ LCD Colour Screen, it comes with a powered GPS mount
which allows the iN-CAR CAM to be fitted and removed quickly and easily. The car power cable can remain in place, connected to the mount. It has a GPS Logger which helps the unit record GPS co-ordinates, date and time so the journey can then be viewed using the supplied. It works on both Windows / Mac platforms
New this year is th e addition of WiFi Connectivity which allows you to connect your smartphone or tablet device to the iN-CAR CAM, so it can be used to Start/Stop recording or to view or download files from the iN-CAR CAM
Another great feature is the G Sensor / File Protection system.
In the event of an impact the device will automatically 'protect' the recording, stopping the file from being over-written. Individual files can also be 'protected' when viewed within playback mode.
Automatic Start / Stop Technology
The iN-CAR CAM senses power supplied to the cigarette lighter socket, as soon as the vehicle ignition is turned on and will start to record automatically.
When the ignition is turned off, the iN-CAR CAM will perform an automatic shutdown process.
Parking Mode
The iN-CAR CAM turns on automatically to record 30 seconds of video, when physical movement of your vehicle is detected.
Built in Audio recording facility.
There is a very sensitive built-in microphone, which is extremely helpful in road rage incidents.
How many times has a family member come home telling you of an idiot on the road or a near miss accident? If only you had a friend in the car who could have given a statement. Well with a Nextbase Dash Cam let it be your witness.
The Nextbase Dash Cam 312GW  is available all over the Uk from around £99-00