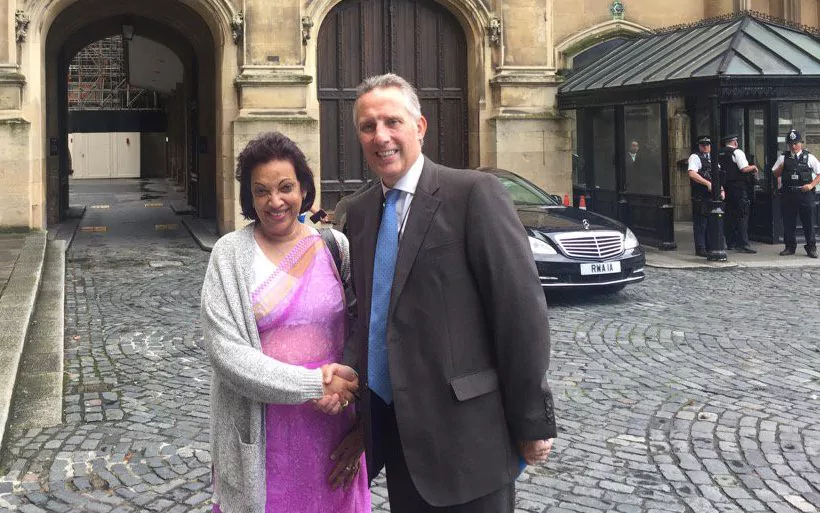 DUP NORTH Antrim MP is facing a parliamentary inquiry over revelations he accepted holidays worth £100,000 from a state he is now helping to secure a post-Brexit trade deal.
Following the revelations published in The Daily Telegraph yesterday that he accepted two all expenses paid trips to Sri Lanka, the 50-year-old has now referred himself to Kathryn Hudson, the Parliamentary Standards Commissioner.
The announcement followed concern raised by MPs that the DUP parliamentarian might be helping to broker a "back-door trade agreement" with the country.
Transparency International, the campaign group, said Mrs Hudson should investigate the matter as a "top priority", following concerns that Mr Paisley has failed to declare the trips in the Commons register of interests.
In fresh revelations today, The Daily Telegraph has disclosed that the holidays were organised by a highly controversial Sri Lankan official who has since become embroiled in a case brought by the country's Corruption Commission, whose charges he describes as "frivolous".
Sajin De Vass Gunawardena (pictured below), who in a 2011 interview jokingly told how he had been described as a "rogue, thief and a corrupt person",  hosted Mr Paisley at a dinner in London in January 2013.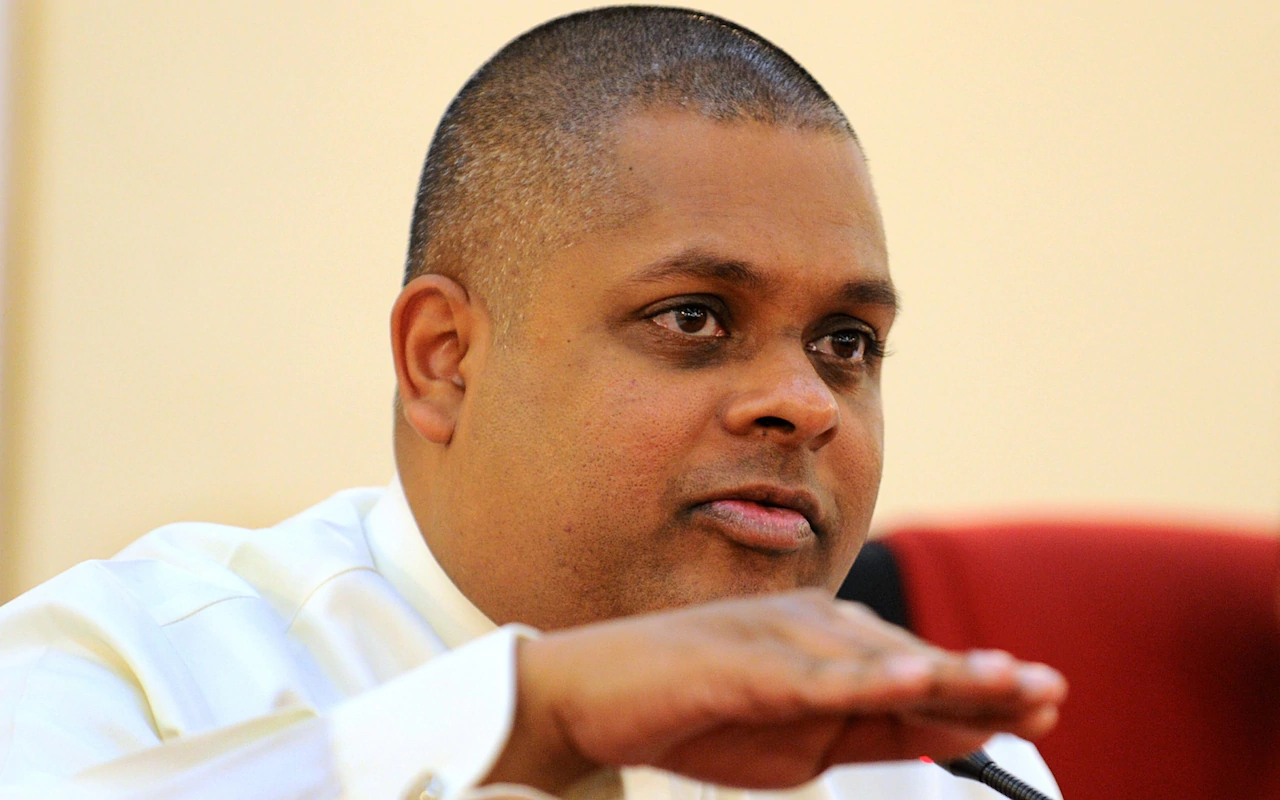 In an email seen by the Telegraph, Mr Paisley wrote following the dinner stating:
"Dear Sajin, Many thanks for your hospitality on Wednesday evening. I had a wonderful time … It was great to meet with your bother and all your colleagues and to really feel part of a new family of friends."
He added: "Given family commitments and school holidays would it be possible to visit between 30th March returning 6th April."
The paper says it has seen documents which show that Mr Paisley subsequently took his wife and children to the country for luxury holidays in 2013.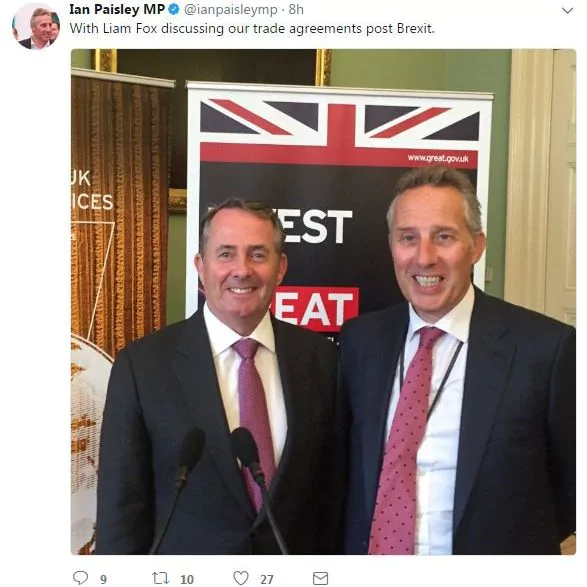 This week Mr Paisley posted a picture of himself alongside the Sri Lankan high commissioner, with the caption: "With Sri Lanka high commissioner to discuss NI-Sri Lanka trade deal after Brexit."
Two days after the meeting in Parliament, Mr Paisley posted a picture of himself alongside Liam Fox, the International Trade Secretary, with whom he discussed "our trade agreements post Brexit".
Mr Paisley initially declined to answer a series of questions about the newspaper's findings, including discussions he had with Mr Gunawardena about a potential oil deal.
He also ducked out of a planned interview on BBC's Newsnight on Thursday night as the allegations engulfed him.
But on Friday he said:  "I can categorically state that I have never brokered any oil deal for this gentleman or anyone else."
He also tweeted a statement from his lawyer saying: "My client totally denies the defamatory inferences arising from the article in the Daily Telegraph including those relating to his registration obligations as an MP.
"He has now referred this matter, and a full explanation, to the Parliamentary Commissioner for Standards."
If he is found to have not properly declared the trips, Mrs Hudson could refer the matter to the House of Commons Standards Committee.
On Friday night, Mr Paisley ducked reporters' questions about the £100,000 Sri Lankan holiday scandal when he turned up at the Kennedy Summer School in New Ross, Co Wexford.