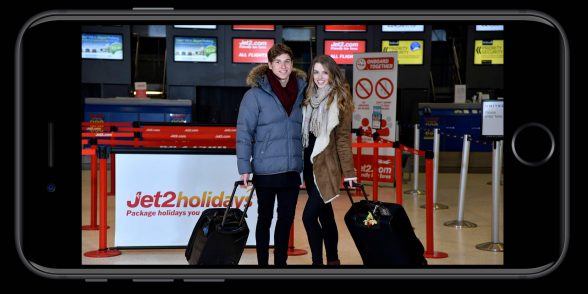 A NEW poll by Jet2holidays has today revealed that the average holidaymaker in the UK posts over 40 updates to social media whilst on holiday.
People in Belfast are particularly keen on social media whilst on holiday, with 35 per cent admitting to monitoring it regularly and over a third (38%) admitting to 'checking in' on social media as soon as they get to the airport.
And almost half (45%) check in on social when they get to their resort, whilst simultaneously checking into their room – even though more than 50 per cent admit to being annoyed by others 'checking in' on social media.
The most popular backdrops for selfies by Northern Irish folk are by the pool (31%), on the beach (29%) and by a monument (27%), whilst a third of people also admitted to altering their appearance in selfies.
In between soaking up the sunshine, taking a dip in the pool and hitting the beach, the average UK holidaymaker has never been too far away from their smartphone this summer to tell family and friends back home what they've been up to.
The poll of 2,000 holidaymakers found that we post an average of 43 social media updates when away, made up of 12 selfies, 12 photos, 14 status updates and five 'check-ins'.
What's more, men are the most prolific posters – updating everyone a total of 46 times on average when on holiday – including 15 selfies.  Women will post a total of 39 times, with just nine selfies posted to their social feeds.
Despite being less prolific on social media than men, women take more time to capture that perfect picture – spending almost a minute (49 seconds) framing and taking the perfect selfie whereas men take just 30 seconds to get it right.  Half of women admit to editing pictures before posting them on social, compared to 40 per cent of blokes.
Age makes a difference too.  Whether it is adding a filter, cropping out something or altering our appearance, 62 per cent of 18-24 year olds will edit the picture compared to just one in five (19%) of those aged 55 or older.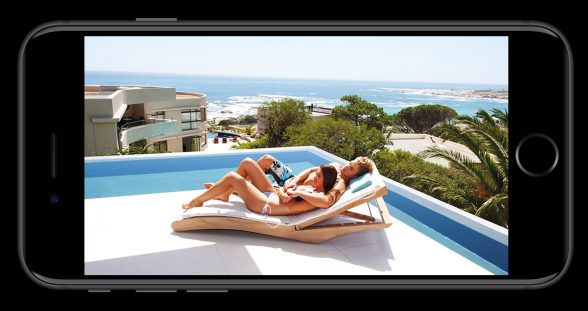 When asked what other types of images  – aside from selfies – they post on holiday, the most popular shots holidaymakers opt to post are of the sea, sunsets, the hotel, food and the pool.
In addition to finding out what people post on social media on holiday, the survey also asked holidaymakers why they post what they do, with most (70%) using it as a modern day photo album to create and keep happy holiday memories.
However, almost one third (31%) also admit to posting 'boastcards' to show off and make people back home jealous.
With that in mind, the survey also asked respondents how they felt about other people's holiday posts when they themselves are stuck at home or in work.  Almost a quarter (24%) said that holiday posts by friends have influenced them to actually book a break to the same destination, whilst one in four (26%) admit to feelings of jealousy.
Steve Heapy, CEO of Jet2.com and Jet2holidays, said:  "Social media has changed the way we interact with one another and nowhere is this more obvious than when we are on holiday.
"When we launched Jet2holidays ten years ago, social media was starting to gain popularity, but this survey shows just how big a role it plays today when we go away, particularly when helping us create happy memories of our holidays.
"The survey also gives a fascinating insight in to the minds of our customers and how they interact with each other's holiday experiences.  It demonstrates just how important social media is, not just in terms of sharing memories, but also its power in influencing where other people choose to go on holiday."
For further information and to book visit www.jet2.com or www.jet2holidays.com