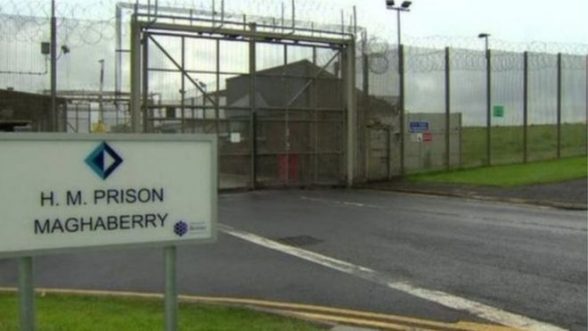 A ROOKIE prison officer is to face a court on Monday (August 22) with supplying drugs inside a top security prison where he worked.
It follows a covert investigation by the PSNI's criminal investigation branch into the trafficking of prohibited items into Maghaberry prison.
The 23-year-old- who has only been a warder for just six months – is charged with conspiracy to supply class A, B and C drugs.
He is further charged with possessing class A, B and C drugs with intent to supply and misconduct in public office.
The man is due to appear at Lisburn Magistrates' court for a first remand hearing.
The charges will be reviewed by the Public Prosecution Service.
A 55-year-old woman and a 26-year-old woman who were arrested as part of the same investigation have been released on bail pending further enquiries.