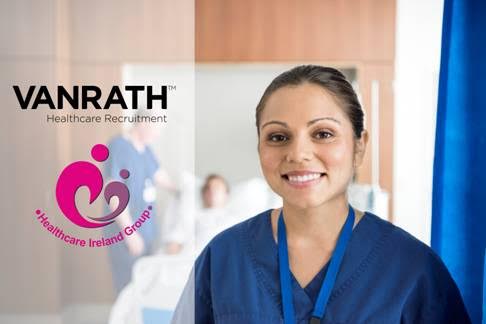 IT'S been a challenging year for the healthcare industry and its staff, with reduced student nurse applications and NHS salary cap protests leaving little room for optimism.
In response to the challenges faced by the industry, Belfast's leading recruitment agency VANRATH has formed a dedicated consultancy to help address the struggles being faced by nurses across Northern Ireland.
VANRATH Healthcare launched in February 2017, and is based on Elmwood Avenue in Belfast, located centrally between Queen's University and Belfast City Hospital.
The agency's consultants are experts in the healthcare sector, with over 30 years' recruitment experience: but even more crucially, they understand the personal pressures faced by nurses in the workplace.
Mindful of the demanding nature of nurses' day-to-day work, and the potential stress finding another job can cause, VANRATH Healthcare have created a service totally tailored to the needs of its candidates; from weekend registrations and flexible interview times, to  CV and interview preparation, the consultancy's support continues right up to day one in the new role.
The agency's services are unparalleled in Northern Ireland and always free of charge to candidates.
VANRATH Healthcare has a simple guiding ethos: when candidates make the big decision to move jobs, they should only be presented with roles which match their personal search criteria.
The consultancy only highlights roles to its candidates which align with their specific preferences regarding career advancement, increased salaries, shift patterns, working hours and location.
To this end, the consultancy only works with clients who also champion the best possible working conditions, salaries and career opportunities for their staff.
In the spirit of these guiding principles, VANRATH Healthcare is very proud to announce its exclusive partnership with Healthcare Ireland Group.
This award-winning nursing home group has four beautiful private care homes across Northern Ireland, and boasts some of the highest staff retention rates in the industry.
The Group put this high staff retention down to the high standards of care, competitive salaries, excellent career progression opportunities and respectful working environment their staff enjoy across all their homes.
VANRATH Healthcare will be exclusively managing the recruitment for all permanent nursing roles for the Group going forward.
Roles are live on the VANRATH Healthcare website now, with positions including Staff Nurse (Twilight Shift), Registered Nurse (Day Duty) and Regional Nurse, amongst others.
You can find out more and apply by visiting the consultancy's job page: www.vanrath-healthcare.com/jobs/
Wayne Sullivan, owner of VANRATH commented on the partnership:
"VANRATH Healthcare is a consultancy based on sound morals.
"We are dedicated to ensuring that nursing staff who choose to move careers with our help always get an improved benefits package and receive superlative service."
"This partnership with Healthcare Ireland is a fantastic development for our business, but moreover, it serves to demonstrate the high calibre clients we will be working with and the high calibre roles we will be recruiting for in the coming years."
To find out more about VANRATH Healthcare's services and apply for roles with Healthcare Ireland, visit the consultancy's website (www.vanrath-healthcare.com). Alternatively you can call VANRATH's sector specialist consultants on 028 9033 0250 or email belfast@vanrath-healthcare.com.
To stay up to date with the latest news and roles, you  can also follow VANRATH Healthcare on LinkedIn (www.linkedin.com/company/vanrath-healthcare ) and Facebook (www.facebook.com/vanrathhealthcare)