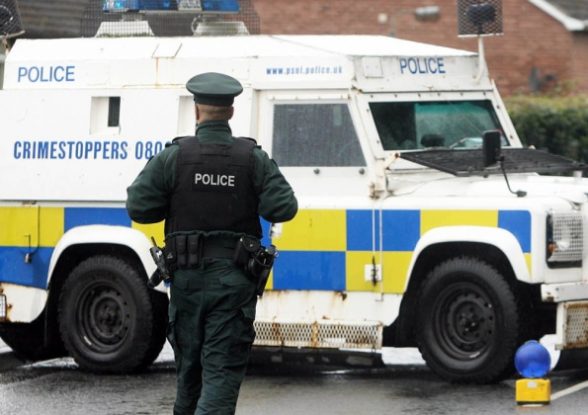 POLICE are waiting to question a man after a car was stolen in Belfast this morning and rammed into gates to an underground carpark.
The PSNI say officers were alerted to the incident in Millfort Mews, Dunmurry, at around 11.30 am. 
Detective Sergeant Kelly said: "An agitated man is understood to have demanded car keys from a number of people on the street before trying to enter some of the homes.
"He managed to get inside one property, confronted the resident and made off with the keys to a silver Subaru.
"The Subaru, which was parked in an underground carpark, was then driven repeatedly at the car park's electronic gates, crashing through them and out onto the street where police officers who attempted to block the Subaru's path were forced to jump clear along with a number of nearby pedestrians.
"The vehicle then came to a stop and the male was removed from the car by police and arrested.
"He has been taken to hospital and will then be questioned on suspicion of offences including attempted robbery, attempted hijacking and a range of driving offences.
"Anyone who witnessed this incident and has not yet spoken with police can contact detectives by calling 101, quoting reference 452 10/08/17."