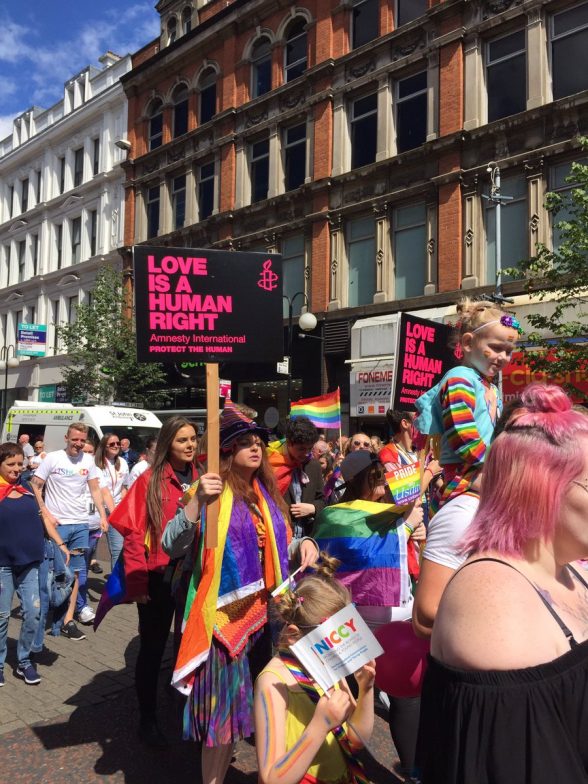 SEVERAL thousand people of have taken to the sunkissed streets of the City Centre today for the annual Belfast Pride parade.
The carnival parade started at 1 pm at Customs House Square before snaking its way through the streets.
The Belfast Pride festival finishes up at Victoria Square.
Earlier, Taoiseach Leo Varadkar attended a Gay Pride breakfast in lower north Street.
Members of the Free Presbyterian Church held a small demonstration across the street from where Mr Varadkar was breakfasting.
He later met members of the PSNI outside the Northern Whig bar and restaurant.
The PSNI had come in from criticism from TUV leader Jim Allister for allowing uniformed police officers to take part in what he called a "divisive parade".
They marched along with colleagues from An Garda Siochana and were clapped by members of the public who lined the streets o
He claimed the parade in the past had caused "gratuitous offence" with its "infamous and blasphemous poster 'Jesus is a Fag'.