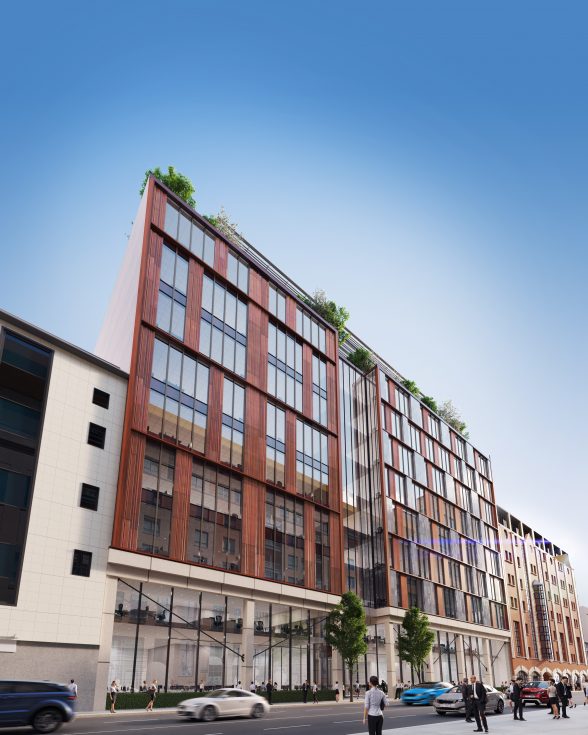 PLANS by Wirefox to redevelop the Oxford & Gloucester buildings on Chichester Street in Belfast, went on public display this week as part of a consultation process.
The buildings and adjacent lands, which will be renamed `The Paper Exchange', will be redeveloped to create 200,000 square feet of state-of-the-art Grade `A' office space in central Belfast.
It is expected that around 100 jobs will be created during the construction phase of the project.
It is estimated that once complete the Paper Exchange will be able to accommodate around 2,000 office workers.
Wirefox, the company behind the development which was founded in 2014, says the cost of the redevelopment will be around £45 million.
Wirefox has already invested over £225 million in projects across Northern Ireland.
Commenting on the plan, Wirefox Investment Director, Steven Flannery, said:
"The shortage of Grade A office space in Belfast has been well publicised.
"The proposed development will provide a best-in-class office in a core Central Business District area of the City.
"We believe the design and prime central location will be hugely attractive to domestic and international corporations, and a major draw for the calibre of employee they will seek to attract." 
Wirefox Architect, Emma Murtagh, added: "The Design for The Paper Exchange is committed to using the highest quality materials, that are rich in colour & texture.
"This innovative approach to urban design will create a spacious and light interior providing an attractive & highly appealing place to work in the City Centre."