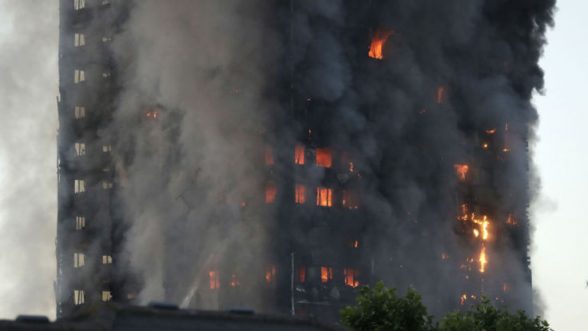 THE emergency services have confirmed that several people have been killed in a burning tower after a huge fire engulfed and destroyed a large block of flats in London in the early hours of this morning.
Over 200 firefighters and 45 appliances tackled the inferno which consumed almost the entire building near White City, west London.
The blaze is said to have broken out around 1 am and residents recall hearing a refrigerator exploding.
London Fire Commissioner Dany Cotton confirmed there had been "a number of fatalities".
"I cannot confirm the number at this time due to the size and complexity of this building," she said.
Eyewitnesses reported seeing people trapped inside their homes in Grenfell Tower.
Many were heard screaming for help and jumping from windows as flames licked the outside of the building.
London Fire Brigade (LFB) said that while it had rescued dozens of people it had "absolutely no idea" how many individuals remain unaccounted for.
At least 50 people have been taken to five admitting hospitals across London so far, according to London Ambulance Service.
Actor and writer Tim Downie, who lives around 600 metres from the scene, said he feared the block could collapse.
He said: "It's horrendous. The whole building is engulfed in flames. It's gone. It's just a matter of time before this building collapses. It's the most terrifying thing I've ever seen.
"People have been bringing water, clothes, anything they've got to help, out to the cordon. I have seen people coming out in their bedclothes – it's just very distressing."