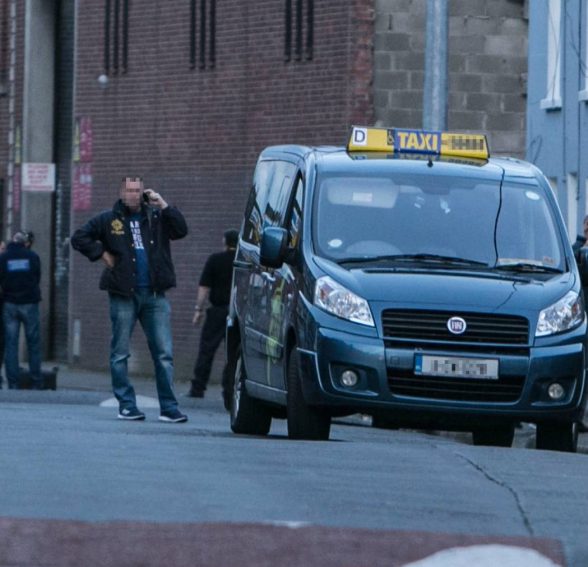 LIVES have undoubtedly been saved after a massive New IRA bomb plot in Northern Ireland was foiled.
Gardai swooped following a surveillance operation and seized a whopping 6 kg of Semtex in Dublin.
Heavily armed detectives carrying sub-machine guns stopped a seven-seater taxi during a dramatic arrest in Ballybough shortly after 6 pm yesterday.
Gardai, aided by the Irish army and the bomb disposal unit, arrested two men and seized the lethal Semtex-H explosives.
Security sources confirmed the Semtex was "brand new" and sourced for the terror group in the last few weeks.
The arrests are part of an ongoing investigation by the Special Detective Unit (SDU) into dissident republican activity.
This includes:
A massive 6kg of Semtex, as well as detonators, were recovered.
The new, military grade explosives were recently sourced and brought into the State.
Two men were arrested at the scene, one with close links to the New IRA.
The second man arrested has no known connections to any criminal gang, leading to fears of a new recruitment drive by the dissident republican terror group.
Armed gardai also raided the house of a politician's relative, who has close ties to one of the men arrested.
A senior source stated that the explosives recovered were "big enough to blow up a street".
"There were 6 kilos of Semtex recovered, which would have caused serious damage if used. It is a major catch for gardai," said the source.
Last night, heavily armed gardai from the Emergency Response Unit (ERU) – an elite branch of the SDU – stopped a car at about 6pm.
The dramatic arrests took place near Spring Garden Street, Ballybough, on the capital's northside.
Residents living in the area were immediately evacuated from their homes, while a takeaway was also closed.
Two men, aged in their 20s and originally from the north-inner city, were detained. They had been placed under surveillance by specially trained detectives ahead of the interception.
They are being detained at Clontarf Garda Station under Section 30 of the Offences Against the State Act.
The Defence Force's bomb disposal unit arrived at the scene shortly before 7pm under a garda escort, with a large section of the area closed off yesterday evening.
Members of the Dublin Armed Support Unit and army personnel, carrying sub-machine guns, stood guard as locals, including young children, looked on.