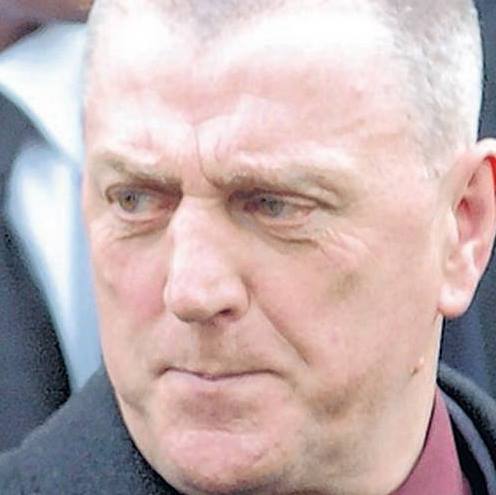 ARLENE Foster has defended meeting UDA brigadier-in-chief Jackie McDonald within 48 hours of the loyalist feud murder in Bangor of Colin Horner.
The 35-year-old was shot dead in front of his three-year-old son on Sunday in a car park in Sainsbury's.
Two men arrested in Newtownards remain in police custody being quizzed about the horrific cold-blooded murder of the father-of-two.
The UDA – which claims to have decommissioned under McDonald's watch – has been involved in wholesale murders in north and west Belfast, south east Antrim, north Antrim and Derry.
It is also heavily involved in criminality – drug dealing, extortion and punishments attacks.
The DUP leader yesterday admitted meeting UDA chief McDonald in south Belfast.
The Ulster Political Research Group, which provides political advice to the UDA, yesterday endorsed the DUP's Emma Little Pengelly for the South Belfast constituency.
Mr McDonald also urged loyalists to support the DUP in the recent Assembly election, and praised Mrs Foster, saying her "experience and dedication has helped bring about stability and prosperity".
Mrs Foster condemned the Horner murder, which has been linked to the UDA.
She also said her party would continue to offer help to people seeking to move away from criminality – but that, almost 20 years after the Good Friday Agreement, all paramilitary groups should have disbanded.
At yesterday's DUP manifesto launch Mrs Foster was asked if she had told that to Mr McDonald. "I had no need to say it to Jackie McDonald," she replied.
"Jackie McDonald knows my views very, very clearly.
"If people want to move away from criminality, from terrorism, we will help them to do that, but anyone who is engaged in this sort of activity should stop, should desist, and if they don't they should be open to the full rigour of the law."
But Sinn Fein MLA John O'Dowd said: "It beggars belief that only two days after the UDA murdered Colin Horner in Bangor that Arlene Foster did not challenge a senior UDA leader to disband the armed loyalist gang.
"There is a responsibility on all in political leadership to challenge the very existence of paramilitary groups.
"However, 20 years on since the signing of the Good Friday Agreement, political unionism has so far failed to step up to the plate in facing down violent loyalist extremism."