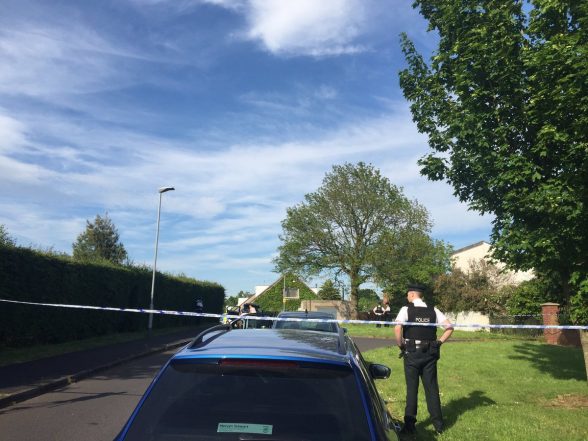 AN elderly couple have been found murdered in their home after they disturbed a burglar.
The alarm was raised some time between 3 pm and 4 pm when a relative called at their home in Upper Ramone Park in Portadown.
The husband and wife, who were both in their 80s, had suffered stab wounds.
One theory police are investigating is that they came home to find their house being burgled and they suffered fatal stab wounds.
The PSNI called in its air support helicopter to help and a 40-year-old was arrested not far away.
Police forensic teams are currently at the scene in Upper Ramone Park in Portadown, close to Craigavon Area Hospital.
Detective Chief Inspector Geoffrey Boyce of the PSNI's Major Investigation Team (MIT) said:
"Police investigating the circumstances surrounding the suspicious deaths of an elderly man and woman in the Craigavon area have arrested a 40 year old man.
"There are no further details at this stage."
UUP Upper Bann MLA Doug Beattie said he was "shocked" at the double murder.
He added: "This is a quiet leafy area, it's just not what people expect. There is little detail at the minute, but this is a deeply disturbing incident."