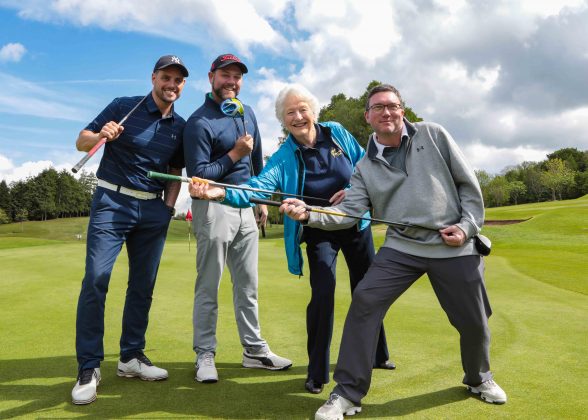 LOVE ME FORE A REASON: Boyzlife stars Keith Duffy and Brian McFadden rock out with Dame Mary Peters and Maurice Jay after completing their 18 Holes at Golf and Guitars in aid of the Mary Peters Trust.
The Golf and Guitars event injected some 'rock and hole' into the normally peaceful surroundings of Holywood Golf Club.
The worlds of golf and music collided for a day to raise money for the Mary Peters Trust.
The charity helps talented young sportsmen and women realise their long held sporting dreams.
After a sunny day in which over 120 golfers and musicians competed, a live gig took place featuring local musicians.