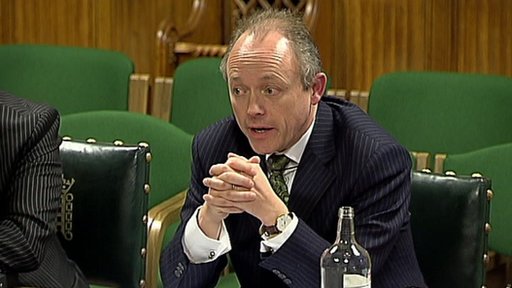 THE director of public prosecutions Barra McGrory QC has today confirmed the worst kept secret – he is to stand down.
The former solicitor turned QC has led the prosecution service for the past five and a half years.
He said: "It has been an honour to have led the Public Prosecution Service for the past five and a half years and the highest privilege of my professional career to have served the people of this jurisdiction as director of Public Prosecutions.
"I have enjoyed working with a tremendously talented team within the PPS and I look forward to continuing this important work until my term in office ends this year."
He will stay in office until September before his handover to a successor.
In recent months he has come under a barrage of criticism unionist and Tory politicians over the PPS decision to arrest and prosecute former soldiers for killings during the Troubles.
Unionists politicians were not happy with his appoint back in 2011.
He had represented Sinn Féin's Gerry Adams, Martin McGuinness and other senior republicans.
He also acted on behalf of IRA terrorists over the whole 'on-the-run' scandal.
Mr McGrory pointed out that he had also represented loyalist paramilitaries, unionist politicians and former police officers.
He represented one of the Stewart brothers during the notorious UVF supergrass trial into the murder of UDA boss Tommy English.
He has been strongly criticised by a number of Conservative Party MPs and the Democratic Unionist Party in recent months for decisions to prosecute former soldiers.
Mr McGrory, 57, made legal history in 2007 when he was the first solicitor in Northern Ireland to be appointed a Queen's Counsel.
Two years later he was called to the Bar NI and he subsequently represented one of the Stewart brothers in the UVF supergrass trial over the murder of UDA chief Tommy English.
In November 2011, the father-of-two was appointed as director of the PPS, replacing Sir Alasdair Fraser.
Last this week he was interviewed in Irish for BBC Two programme 'Beart is Briathar' by veteran broadcaster Eamonn Mallie.
Asked if he was a republican, Mr McGrory replied: "I'm not going to talk about politics. It has nothing to do with the job I do. That's a private matter, I believe."
He was asked he could remain in his position "if due process was set aside".
"Well, that hasn't happened yet… I don't think it will happen. I think the government is prudent, and they realise it would be unfair if they did that, so I'm not concerned about that at the moment."
He denied the idea that the PPS "isn't pursuing terrorists but rather soldiers".
"There is no truth in it. I don't seek out these cases. They are brought to me.
"For example, in the case of the soldiers, what happened is that the families approached the attorney general seeking a prosecution.
"Then, he approached me initially as he was concerned about the evidence and then, I have to do my job when I have all the information.
"So that isn't true at all. I have a job to do, and I treat everyone fairly.
"They will receive due process of the law like everyone else."