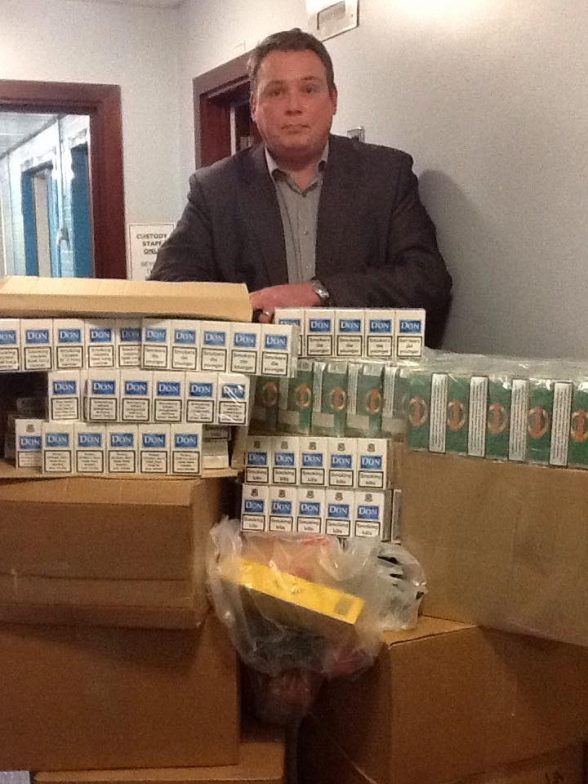 DETECTIVES from PSNI's Reactive and Organised Crime Branch help the 'Duty Men' interrupt a crime gang's blackmarket activities.
Police said the joint operation with HM Revenue & Customs involved in searching six commercial premises in the Belfast and Newtownabbey areas.
Detective Inspector Pete Mullan said: "Today's operation with HMRC was in relation to organised criminal activity.
"During the operation we seized 6,000 cigarettes, nearly 2 kg of tobacco and a substantial sum of money.
"This resulted from searches in five commercial premises in Belfast and one in Newtownabbey."