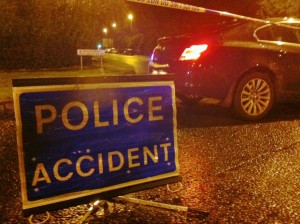 POLICE say a man in his 20s has died following a crash.
The collision, involving three vehicles, happened arouind 10 pm last night in Armoy, Co Antrim.
Three other men, all believed to be in their 20s, were taken to the Causeway Hospital.
The Coolkeeran Road was closed following the crash.
The scene was examined by police but has now reopened.
Police have appealed for witnesses to contact them on the 101 number.