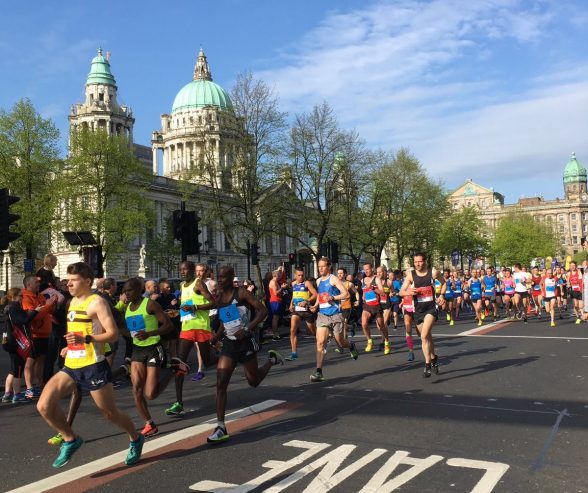 AROUND 17,500 people are pounding the streets as they take part in the Belfast City Marathon today, May Day, Monday 1.
The marathon is now in its 36th year.
Thousands of spectators line the 26 mile and 385 yards long.
It attracts participants from all walks of life, including the professional runners and those taking party on behalf of a charity.
The race got underway at 9 am at City Hall in Donegall Square.
The first runners are expected across the finishing line route at Ormeau Parkat a time of around 2 hours and 9 minutes.