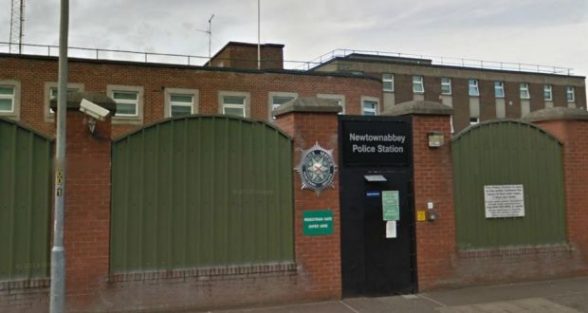 POLICE have charged a 28 year old man with a number of offences including criminal damage and disorderly behaviour.
He is due to appear at Belfast Magistrates' Court on 19 May.
As is normal practice, all charges will be reviews by the PPS.
It is understood a 35 year old woman was also arrested on suspicion of criminal damage and rioting.
She was released pending a report to the PPS.
The arrest of the 35 year old woman and the arrest and charge of the 28 year old man follow an incident in the early hours of Sunday morning (23 April ) at Newtownabbey police station.
Red and white paint was thrown over a camera, sangar windows were painted over and damage was caused to a wall-mounted vehicle mirror.