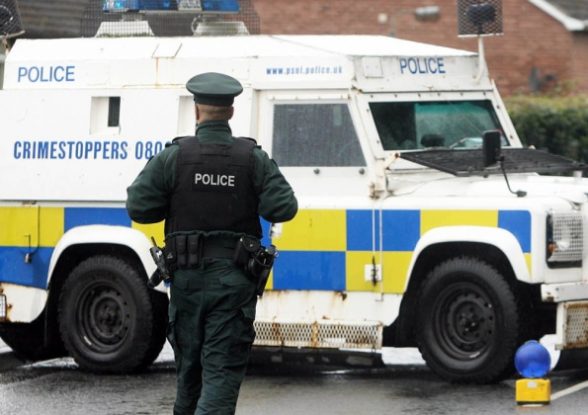 A VIABLE bomb has been found at a Catholic primary school in north Belfast.
A number of residents who had to leave their homes in the Ardoyne area because of the security alert have been allowed to return.
The alert began in the early hours of Sunday morning after a suspicious object was found at Holy Cross Boys' Primary School.
Residents were taken to a nearby community centre for safety.
Army Technical Officers were tasked to the scene.
After a lengthy operation, ATO made the device safe.
Police said a "viable device" had been found and removed for forensic examination.
The PSNI are due to give more details at a press conference later.
SDLP councillor Paul McCusker said the incident had caused distress to those living in the area.
"In total there were over 20 homes evacuated," he said.
"One young girl, a six-year-old, you could see the fear when you were speaking to her and she said she got woken up by her mum and had to leave the house.
"She told me she actually thought she was dreaming and her and her mum were very frightened."
The school's vice-principal Chris Donnelly said: "There was a device that had been left at the entrance to the school which is obviously very disconcerting for people who obviously had to be taken from their beds and moved."