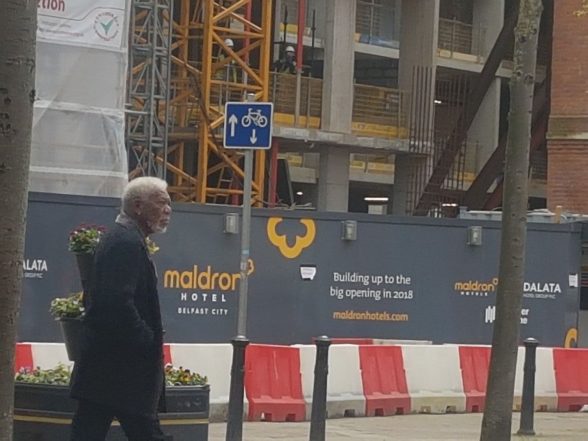 IT is not every day a Hollywood A list actor turns up in Belfast and goes for a casual stroll around the city.
But that's what Morgan Freeman did today with people doing a double take of him as he walked nonchalantly around with not a bodyguard in sight.
The 79-year-old was pictured by fans in Belfast, as he was taking in the sights near the Brunswick Street area.
Maldron Hotels tweeted a pic and message stating: "The queues have started already (opening April 2018!!) to get into our Maldron Hotel Belfast City & look who's first in line."
Freeman is currently starring in a movie with Sir Michael Caine called Going In Style when they come out of retirement to do one last job to help pay their bills in their old age.
The star of The Shawshank Redemption and The Sum Of All Fears was also spotted chatting to people in the Short Strand, happily posing for pictures.