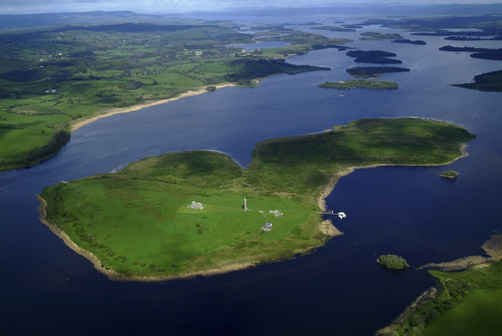 THE husband of a Co Donegal woman who drowned after she fell overboard from a boat while holidaying in Co Fermanagh tried frantically to save her.
The man dived into the water as the couple's two children slept on board a boat on Lough Erne just after 1 am this morning.
The family's identity has not yet been made public until all relatives have been informed of the tragedy.
Police have confirmed the family had arrived in the area to enjoy a short break over the Easter Holiday weekend.
The boat was moored at Devenish Island, a popular visitor attraction near Enniskillen.
Police and other emergency services found the woman's body just before 2am. Intensive attempts to resuscitate her failed.
PSNI chief inspector Clive Beatty said the woman's husband dived into the lough to search for her.
"Police arrived a very short time later with all the other emergency services and at 0154 hours we recovered a body from the water," he said.
Pronounced dead
"We performed CPR [cardiopulmonary resuscitation] ourselves and transferred then to the ambulance who continued to conduct CPR until 0257 hours when unfortunately she was pronounced deceased at hospital."
Chief Insp Beatty said the two children were asleep on the boat when their mother entered the water.
"They are a family from Donegal and they were up here on holiday just for the Easter weekend," he told BBC Radio Ulster.
"We'd like to extend our sympathies to the family at this very tragic time."
Former Stormont first minister Arlene Foster, an Assembly member for Fermanagh and South Tyrone, extended her condolences.