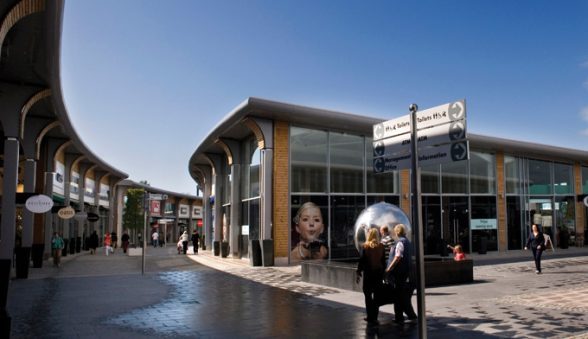 LEADING retail and leisure destination, THE OUTLET in Banbridge, celebrates its tenth anniversary this month.
The OUTLET first opened its doors in April 2007, following 10 years of planning and an investment of over £70 million.
Today, The OUTLET employs over 500 full-time and part-time staff, has a wage bill of over £10 million and attracts 1.6 million visitors annually from both Northern Ireland and the Republic of Ireland.
The shopping complex is home to more than 45 leading brands.  25 of these stores have been there since the scheme first opened including the NIKE Factory Store, GAP OUTLET and L.K. Bennett.  37 members of staff are also celebrating 10 years of employment at THE OUTLET, having worked at the centre since it first opened its doors to the public.
The OUTLET was purchased by Tristan Capital and The Lotus Group in 2016 and enjoyed a £6million investment last year, which saw a state of the art, eight-screen OMNIPLEX Cinema opening at the site, a McDonald's Drive Thru and a relocation of an upgraded GAP OUTLET, amongst other developments.
Chris Nelmes, centre manager at The OUTLET, commented on its 10th anniversary:
"Over the past decade The OUTLET has become a shopping and leisure destination of choice and our footfall figures show that families keep coming back to shop, eat and have fun.
"We have enjoyed some recent investment in the complex and moving forward we hope to build on this success with further investment to our leisure, food and beverage, and retail offering, ensuring that we continue to attract customers back time and time again.
 "A huge part of The OUTLET's success stems from our award-winning customer service and for this I'd like to thank all of the staff, who have shown great dedication and commitment.  I'd also like to say thank you to all of the wonderful customers that have visited the shopping complex over the past decade. Here's to the next 10 years."
The OUTLET is situated directly beside the main A1 Dublin to Belfast with a range of cafes, restaurants, leisure activities and retail stores which offer permanent reductions of up to 70% off high street prices.
For more information, visit the-outlet.co.uk