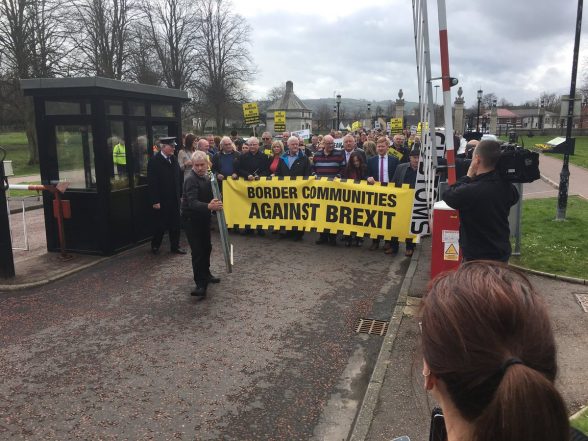 AROUND 300 anti-Brexit protestors marched on Parliament Buildings at Stormont today to express particular concern over the impact on border communities.
Border Communities Against Brexit campaigners set up mock customs checkpoints at the gates of the Stormont estate to highlight the impact of any potential hardening of the border as a result of the UK leaving the EU.
Sinn Fein leader in Northern Ireland Michelle O'Neill joined the protestors.
Prime Minister Theresa May's Brexit letter was handed over to EU President Donald Tusk just before 12.30 pm by the British Ambassador to the EU Sir Tim Sparrow.
It could take up to two years before the thorny Brexit issue is resolved.