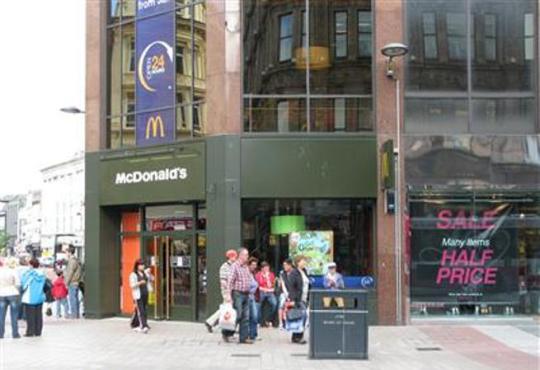 DETECTIVES have taken the unusual step of making an appeal about the death of a man they are not at this stage treating as suspicious.
The appeal by detectives is for two individuals they believe may bee able to assist them in the 31-year-old's death.
Brendan McKernan died in hospital on 23 February, following a collapse five days earlier at McDonald's burger diner in Belfast's Donegall Place.
Detective Inspector McCambridge said: "We know Brendan was in the company of two men at a fast food restaurant on Donegall Place at around 6.15pm on 18 February.
"We are keen to identify and locate these males.
"At this time Brendan's death is not being treated as suspicious and we are seeking to speak with the two individuals as we work to establish the circumstances leading up to his death.
"We are also keen to locate a phone known to have been in the possession of the deceased but which was not found with him.
"The Nokia touchscreen device may contain evidence valuable to police but also contains precious photographs that the family wish to have returned.
"Detectives can be contacted at Musgrave Reactive and Organised Crime by calling 101."
It is understood that police have been given the full consent of Mr McKernan's family along with their co-operation in making this unusual appeal.
A security source said: "The appeal is being made with the full backing of the family because of the sentimental value they attach to the photos contained on Brendan's phone."