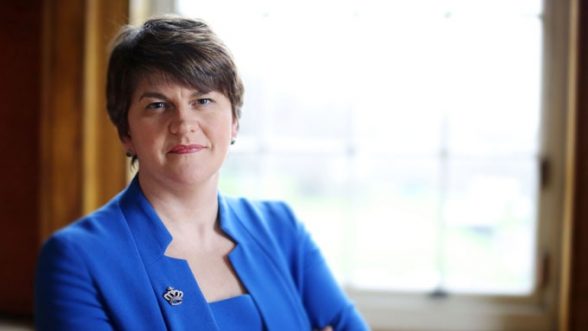 DUP leader Arlene Foster is due to have showdown talks with her new Assembly team for the first time after losing a staggering 10 seats in last week's election.
Talks are also set to resume at Stormont aimed at restoring the power-sharing executive.
The party leaders are scheduled to have separate discussions with Northern Ireland Secretary James Brokenshire.
Mrs Foster – dubbed 'Arrogant Arlene' by her Sinn Fein rivals – said she was looking forward to meeting her MLAs despite reports of unease within the party after it lost ten seats in the election.
The DUP leader lost high profile colleagues such Emma Pengelly, Lord Morrow, Nelson McCausland, Brenda Hale and Trevor Clarke.
She denied reports that around 10 of her MLAs wanted to her to quit as party leader.
One compromise to be discussed is to put Simon Hamilton in as 'temporary First Minister' while a judge-led inquiry is conducted into the 'cash-for-ash' scandal.
That would satisfy Sinn Fein demands for her to step aside but would also allow her to remain as DUP leader.
The DUP leader will also hold further talks with Sinn Féin and have separate discussions with the secretary of state.
Mr Brokenshire met all the party leaders on Monday in a bid to restore the power-sharing executive.
The parties have just three weeks to resolve their differences before the Northern Ireland Secretary calls another election.
The DUP went into the election 10 seats ahead of Sinn Féin and, while it remains the largest party with 28 seats, its lead has been cut to just one seat.