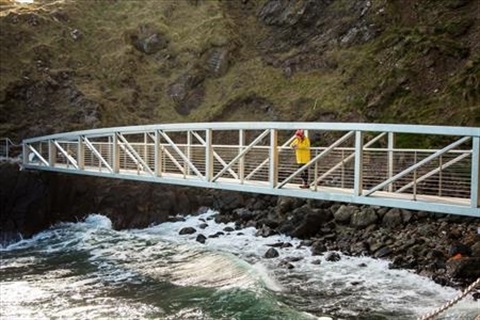 A BLIGHTED cliff path is to re-open this summer a year after it was forced to close for health and safety reasons.
The Gobbins Cliff Path in Co Antrim will be open again this June.
The path at Islandmagee was given a new lease of life in 2015, but had to be closed due to rockfalls the following year.
Mid and East Antrim Borough Council said it has been working over recent months to dislodge loose rock and "the majority of that work is complete".
But "a small section" at the end of the 2 kilometre will not be open for for June.
The council say this is because of "the environmental sensitivities within this area and the associated planning restrictions, but we will work on those areas during the off-peak season later in the year".
It added that seasonal opening "will be a feature of The Gobbins going forward and will be necessary in order for council to carry out its annual cliff maintenance work off-peak".
The council said it had budgeted around £2m for its maintenance work, including work to restore the access path following Storm Frank in 2015, and has spent about a quarter of that budget to date.
It cost around £7 million to bring the path back to life.