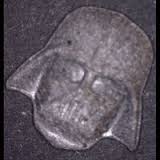 POLICE are investigating after a 14-year-old boy was treated for kidney failure after taking a drug known as "Darth Vader".
The boy reportedly consumed "just half of one tablet" in Holywood, County Down, on Saturday, police said.
The PSNI has issued a public warning about the tablets which contain an "as yet unidentified" substance.
Officers investigating the incident arrested a 17-year-old on Sunday on suspicion of drugs offences.
The older teenager remains in custody and is being questioned about possession of a class A controlled drug, and possession with intent to supply.