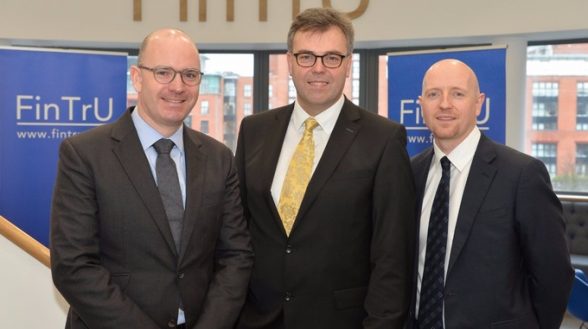 A financial services company is to create 160 jobs in Belfast over the next five years.
London-based FinTrU plans to add 60 experienced roles and 100 graduate roles by 2021 to support "continued growth" at its base in the Gasworks area, which was established in 2014.
The jobs will generate £4.2 million in annual salaries.
Invest NI are proving £1 million of grant aid – that works out at £6,666 per job.
FinTrU provides outsourced knowledge services, including financial regulatory reporting, compliance and legal services, to investment banks and other financial institutions.
Darragh McCarthy from the firm said: "The continued impact of increased regulation and the ongoing emphasis on cost reduction within the financial services sector is creating scope for us to expand our client base.
"This expansion will allow us to put additional resources in place to grow our service offering and capitalise on these business opportunities.
"The supply of talent in Northern Ireland, particularly at graduate level, is impressive and, coupled with the support from Invest NI and Assured Skills, it makes this region a highly attractive location to grow our company."