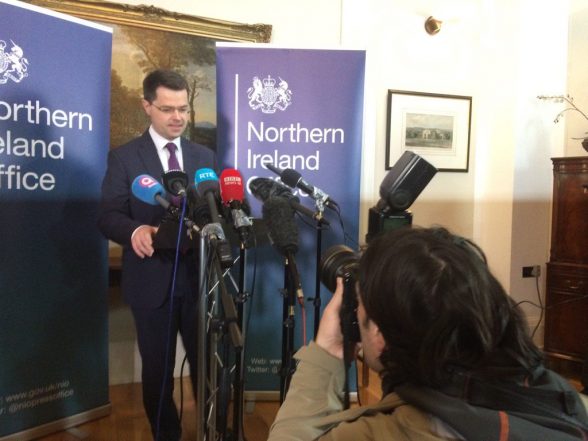 THE North of Ireland will go to the polls on Thursday, March 2 to elect a new Assembly.
The news was announced this evening by Secretary of State James Brokenshire at Stormont.
It came after Sinn Fein refused to nominate any party member for the position of deputy first minister.
The currently Assembly will be dissolved on January 26.
The electorate will now only vote in 90 MLAs as opposed to the current 108.
It is still not clear whether Sinn Fein's Martin McGuinness will stand in the election given his ailing health.