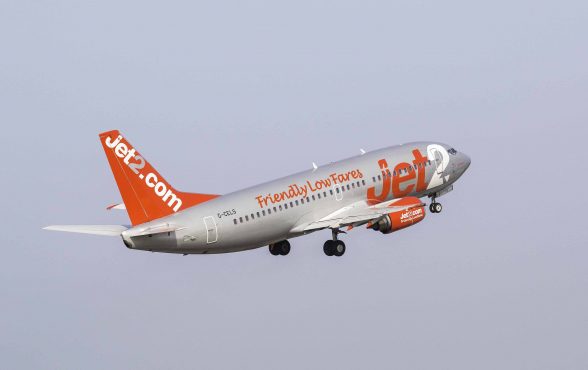 TODAY, Monday, January 16, is widely regarded as the most depressing day of the year.
But new research from leading package holiday specialist Jet2holidays suggests that holidaymakers in Northern Ireland are taking it in their stride this year by throwing off the memory of a gloomy 2016 and taking steps to have a happy and action-packed 2017.
With a quarter (24%) of people in Northern Ireland questioned saying they are glad to see the back of 2016, just 5% expect to feel down on Blue Monday.
Instead, 59% report that far from feeling blue, they are approaching the day feeling happy for the year ahead, as they move on from the gloom of last year and make positive changes for a happier and healthier year.
Over a third (36%) of those surveyed in Northern Ireland claim that they've never even heard of Blue Monday.
Figures show that as well as getting fit, taking up new hobbies, and eating well this month, 60% of people will waste no time in booking a holiday, with 10% even jetting off somewhere in January.
This is backed up by Jet2holidays data, with the company expecting record-breaking booking numbers over the weekend and into Monday.
The survey of 2,000 adults, shows that over a third (35%) of people are booking beach holidays in January –with Majorca, Spain and the Canary Islands the favourites for people flying from Belfast International according to Jet2holidays.
What's more, it seems our sense of adventure is stronger than ever in 2017, with more than half of local holidaymakers (52%) planning to experience new destinations.
TV psychologist Honey Langcaster-James commented: "The start of January is traditionally seen as a fresh start with new ambitions set and life-affirming initiatives started. Unfortunately, the winter weather, the long period between pay cheques and the return to the daily grindstone has previously meant that by mid-January people tend not to feel as positive as they did. 
"However, this research suggests that we are more resilient and motivated than ever to take action to make our own happiness.  
"Starting a new hobby, getting fit and planning things to look forward to such as trying a new holiday destination is a great way of shunning those January blues."
Planning a holiday is cited as the fifth most popular activity to do in January, which is supported by Jet2holidays bookings.
The company is predicting a fourfold increase on normal booking volumes, a significant increase on peak periods last year.
In response, the company has increased capacity in its call centre and online and social media teams.
Zoe Towers, Head of Product at Jet2holidays added: "This time of year has always been a popular time for bookings, but this year we're expecting a surge of bookings over the weekend and into Monday.
"We've prepared for this demand by increasing the number of customer support staff, both in our call centres as well as in our online and social teams to help with enquiries. 
"This year seems to be a year of exploration for people in Northern Ireland, as they get to well-known hotspots as well as new destinations.
"With this appetite to get out, do things and see the world it means that the phrase 'Blue Monday' feels a bit wide of the mark this year, and this research certainly shows that."
For more information and to book please visit www.jet2holidays.com