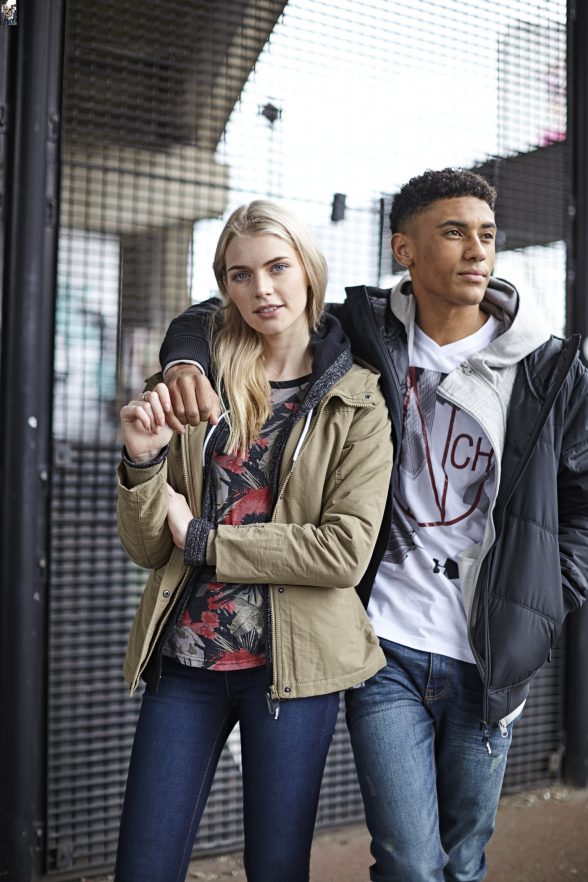 LEADING fashion brand, Bench has opened a new pop-up store at The OUTLET in Banbridge, creating 10 new jobs. 
Shoppers can now hotfoot it to the new Bench store at The OUTLET to pick up last minute Christmas bargains with reductions of up to 70% off RRP available.
The Bench brand was originally founded in the UK in 1989 and is now a global brand famous for its fashionable yet functional lifestyle clothing for men and women, offering unique designs such as the iconic Bench hoodie that has become a wardrobe staple for many.
The brand will join existing leading fashion retailers such as Jaeger, L.K. Bennett, Next Outlet, Timberland, Nike Factory Store, Marks & Spencer Outlet and Smyth & Gibson.
Chris Nelmes, centre manager, The OUTLET said: "Bench is the perfect addition to our existing fashion and lifestyle brand offering and will complement our existing fashion retail mix. The arrival of Bench is sure to please shoppers in the run up to Christmas and beyond that, with fantastic savings to be found in store.
 "In early 2017, we look forward to welcoming more new brands to The OUTLET, further expanding our consumer offering in the lifestyle and fashion space."
 "Our footfall figures show that thousands of shoppers and visitors are picking The OUTLET to shop, eat and have fun with their families over the festive period and we are making sure that we can attract them back time and again with further investment and new openings."
Based in Banbridge, Co. Down, The OUTLET is the perfect place for savvy shoppers, with reductions of up to 70% off recommended retail prices available.
Located directly beside the main A1 Dublin to Belfast road, The OUTLET makes picking up a big brand bargain easy, with over 1500 free car parking spaces.
Bench has 23 stores in the UK and Ireland and 55 across the rest of the world.
For more information on The OUTLET and its many leading fashion brands visit the-outlet.co.uk, facebook.com/outletbanbridge or follow @outletbanbridge on Twitter.