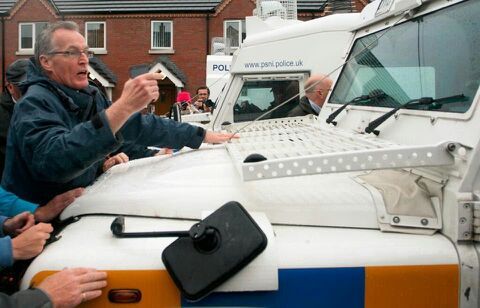 A 21-year-old man has been arrested over an assaulted on Sinn Fein MLA Gerry Kelly in Belfast city centre on Saturday night.
Police said the incident happened in Gordon Street at about 11.20 pm.
Mr Kelly, who is his 60s, suffered facial injuries.
The 21-year-old man is being questioned at Musgrave PSNI station on suspicion of common assault.