A week-long pop-up art exhibition featuring work from nine of Northern Ireland's highly acclaimed, emerging artists has been launched just in time for Christmas. 
An Insider Art Exhibition, showcasing in Victoria Square until December 14, will host nearly 40 pieces of work from local artists, providing Christmas shoppers and businesses a unique opportunity to invest in home-grown art from up-and-coming talent.
Graduates in Fine Art from Ulster University, Ciaran Harper, Hollie Sloan, Jane Rainey, Oscar Fouz Lopez, Daniel Coleman, Wendy Ferguson, Gemma Marie Rice, Shauna McDonald and Trina Hobson, will all be exhibiting at the show.
Organised and sponsored by MCE Public Relations, Wirefox, Lambert Smith Hampton and Carson McDowell, the event aims to recognise and support talented young artists who are currently working in NI.
Trina Hobson, one of the featured artists and curator of the show said;
"The arts sector is an integral part of the fabric of our society.  It is at the heart of our communities and provides a way to bring people together."
"I don't need to speak for the art here, as it speaks for itself.  Most of the artists represented have recently graduated from the Ulster University, on our doorstep.  Leaving university is a scary time and it requires a lot of courage and commitment to continue producing good art. These qualities are shown in this exhibition."
"We are thrilled that local organisations have shown support and sponsored this show as it enables us to continue practising what we love. We feel immense gratitude for this opportunity to bring our art to a wider audience."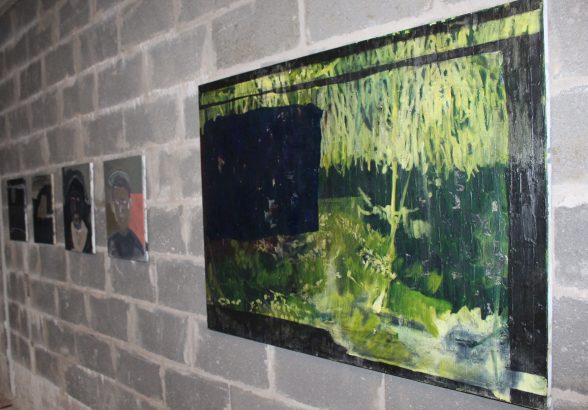 An Insider Art Exhibition be running until December 14 from 10.30am – 6pm.  It will be located behind Santa's Grotto on Level 2 of Victoria Square, Belfast.
To find out more and to view some of the artwork on display follow @MCEnewsfeed on Twitter