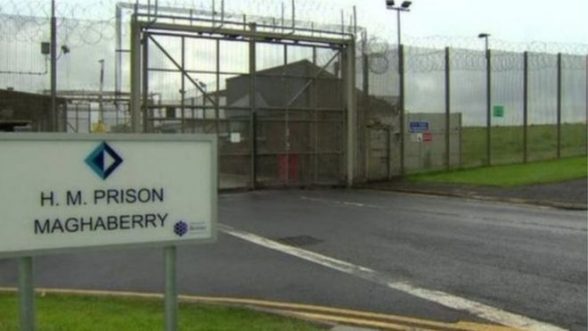 A PRISONER has died inside the top security Maghaberry jail.
He is the third male prisoner to lose his life in Co Antrim jail over the past month.
The Coroner, the police and the Prisoner Ombudsman's Office have all been informed of the death.
It is not yet clear as to the cause of death.
But an initial examination of the scene showed no outward signs of suicide or self harm.
A post mortem examination is to be carried out over the next 24 hours.