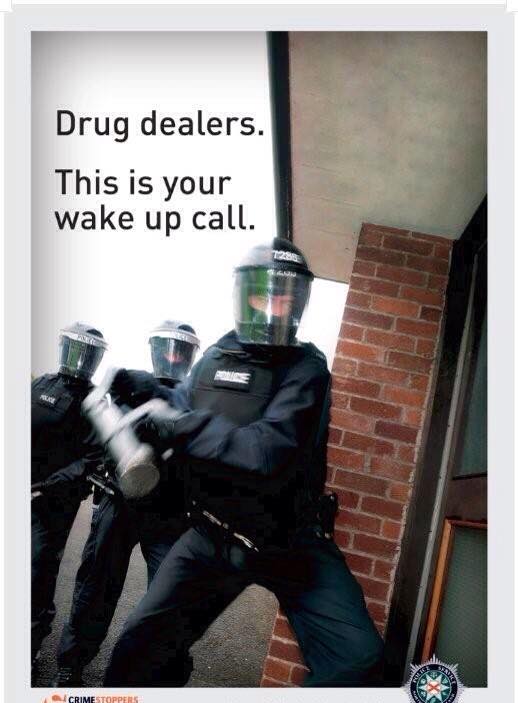 THE PSNI say it is hitting drug gangs hard in their pockets as part of an ongoing crackdown on street dealers.
The police have released figures for the latest stage of its campaign to tackle street-level drug dealing across Northern Ireland.
Operation Torus ran from September 5 until October 31.
Police officers in Districts and in Reactive and Organised Crime Branch delivered the following outcomes:
• Seized £3.36 million worth of drugs
• Conducted 674 searches
• Effected 373 arrests of which 279 were either charged or reported to the Public Prosecution Service
• Made 586 drugs seizures.
Commenting on the results, Temporary Detective Chief Superintendent Andrea McMullan, from Reactive and Organised Crime Branch, said: "Our figures show that once again Operation Torus has been a great success.
"In the eight weeks of the operation we have removed over £3.3 million worth of drugs from our streets.
"This is further evidence that we are committed to tackling those involved in the illegal drug trade, both at street dealing level, and also organised crime gangs.
"We will continue to arrest drug dealers involved in the sale and supply of drugs, disrupt the crime groups involved, bring individuals before the courts and work with communities and partner agencies to reduce the threat of harmful and illegal activity.
"Street-level drug dealing is happening across all Districts throughout Northern Ireland, causing hurt and harm to communities.
"We will do everything that we can to tackle this issue, but we need to work in partnership with our local communities, and I encourage people to share any information, no matter how small, with us.
"If you know or suspect that illegal drugs are being sold or distributed in your area, please pick up the phone and contact your local Police on the non-emergency number 101.
"Or alternatively you can contact the independent charity Crimestoppers anonymously on 0800 555 111 and pass on any details that you may have."