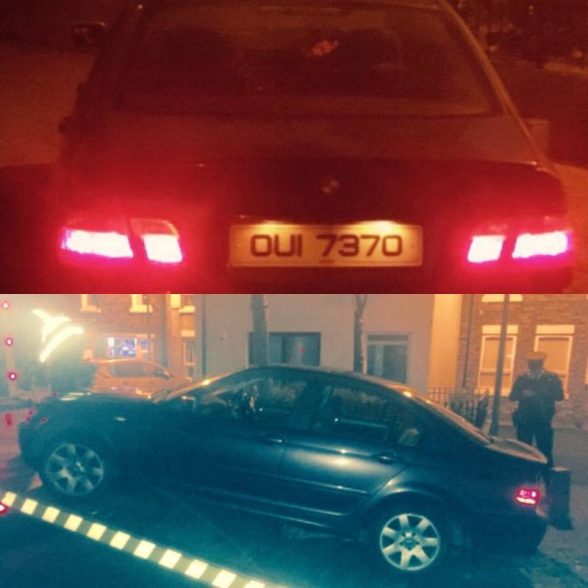 THE PSNI in west are on the trail of car thieves who crashed a BMW saloon into a bollards in west Belfast.
In a post on its Facebook page, PSNI West Belfast said: "At half past 10 on Thursday night we received a call from a residents group regards "death-driving" in Servia Street.
"We arrived in 90 seconds of the report and observed a dark BMW performing hand-brake turns and other dangerous manoeuvres in the residential streets.
"On seeing us the vehicle accelerated away and the crowd of on lookers scattered.
"The vehicle was pursued and eventually abandoned in Lisvarna Heights where it crashed into pedestrian bollards.
"The two knuckle draggers onboard ran away leaving the vehicle leaking oil.
"They were last seen skulking into the alleyways towards Ross Road.
"The vehicle has been recovered and an investigation has commenced.
"Working with the community we recovered 2 vehicles and a stolen bike with active lines of enquiry ongoing into all investigations.
"This second incident happened in Lisvarna Heights.
"We know of anti social behaviour in this area at all times of the day.
"We are also aware of the individuals involved and have increased our patrols on the area.
"If you are affected, call us or call down to the Station and ask to speak with me in person about how together we can make your community safer. Don't suffer in silence! – Sergeant Corner, Grosvenor Road."