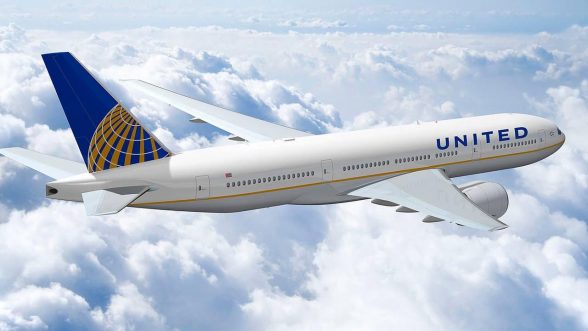 US airline United is to stop flights between Belfast and New York months after a £9 m rescue deal.
The money, which was to be given to United over three years, was to come from the Northern Ireland Executive.
The flight is the only regular direct air link between Northern Ireland and the US.
But now the last departure from Belfast will be on 9 January.
The last departure from Newark/New York will be the day before.
It is understood only part of the £9m aid was ever paid to United and it has now been refunded.
United said it had taken the decision because of the route's poor financial performance.
"We will contact customers with bookings for flights beyond those dates to provide refunds and re-accommodate where possible. We apologise for any inconvenience caused," they added.
However, Belfast International Airport said the flight is going because the European Commission blocked the funding package on state aid grounds.
The airport's managing director Graham Keddie is furious at the news.
He tweeted that he was "absolutely spitting" about the decision which he blamed on "useless, faceless EU bureaucrats".
In a statement he added that the decision would be a "body blow" to Northern Ireland Executive ministers "who use it to promote Northern Ireland to would-be investors from the United States".
"To block a support package for an airline that delivers direct access to the United States is almost beyond comprehension," Mr Keddie said.
"This is a bad day for the executive and a bad day for Northern Ireland, which is still finding its feet after a generation lost to conflict. The United service was well supported and only recently carried its millionth passenger.
"We have worked tirelessly to safeguard the service, but Brussels took a different view, believing the support package gave United an unfair advantage over services from elsewhere.
"The EU decision-making process is abysmal, biased and unfair and has resulted in the loss of this service."
Ulster Unionist economy spokesman Steve Aiken said the withdrawal of the service was an "international embarrassment".
"We need to know what checks were made with the European Union over state aid and who took the decision that it was not an issue?" he said.
"This is a huge blow to our international standing and the minister must tell us what he intends to do to sort it out."
In September, MLAs on the Public Accounts Committee (PAC) were told the deal got rushed executive approval in the face of concern about value for money.
The NI Auditor General said Economy Minister Simon Hamilton issued a ministerial direction for the bail-out, which was endorsed by First Minister Arlene Foster and Deputy First Minister Martin McGuinness, "under emergency procedure".