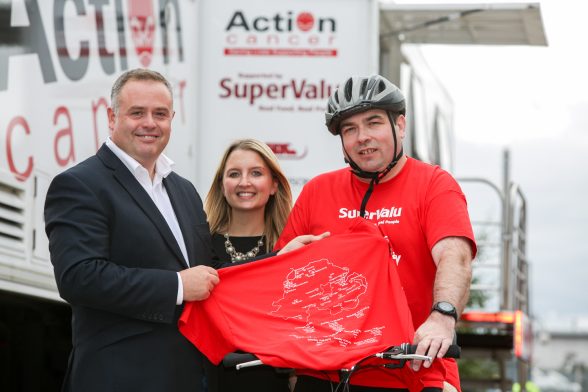 SUPERVALU Ballymoney is celebrating raising a colossal 15k for local charity Action Cancer by walking and cycling 500 miles in 10 days.
Eight members of staff completed the arduous walk and cycle around Northern Ireland.
They called in at all 34 SuperValu shops in the Province, to raise vital funds for Action Cancer's Big Bus, which is sponsored by SuperValu and is this year celebrating its 10th birthday.
Pictured is SuperValu Ballymoney store manager Ian Elliott (centre) with SuperValu Customer Manager Geoff Johnston and Action Cancer's Gillian Thomson.